A Twitter user Miriam Shehu (account now deactivated) narrated a heart wrecking relationship story this morning after she discovers that the man she has been engaged to for 3 years had tied the knot with another woman over the weekend.
According to Miriam, she found out through Instagram. And now the poor lady is brooding over times wasted and financial investments as she paid his MSc fees and almost quit her practice for him only to discover the sad news.
Here's what she said:

Since she tweeted these, TwitterNG has reacted with many taking her side, some on Taiwo's side while others have called her out for telling a fake story.
Here are some reactions on Twitter:
Dipo Awojide's – OgbeniDipo view: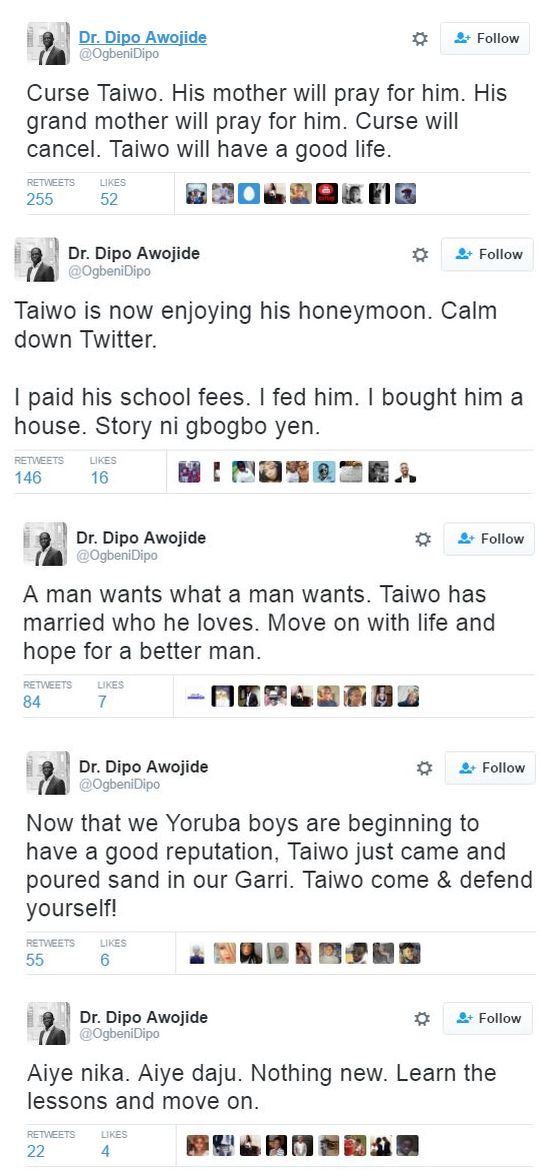 OAP Osi Suave's View:

Japheth Omojuwa's view: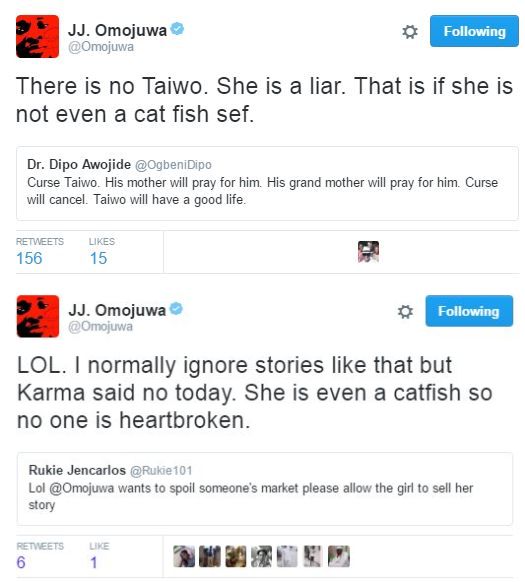 Some other reactions:
What do you think about this story?
Stay abreast as we bring you all the latest and riveting news around the orb.

Follow us on:
Twitter @PeachEssencee
Facebook: @Peachessence
Instagram: @Peachessence
Latest posts by Peach Essence (see all)
(Visited 16 times, 1 visits today)