Governor of Imo State Rochas Okorocha yesterday accepted over 200 militants from the oil-rich communities of Ohaji/Egbema Local Government Area of the state, who publicly denounced militancy activities, vowing never to go back to the creek, Vanguard reports.
The disarmament ceremony which was witnessed by numerous security agencies was said to have taken place at the government House, Owerri.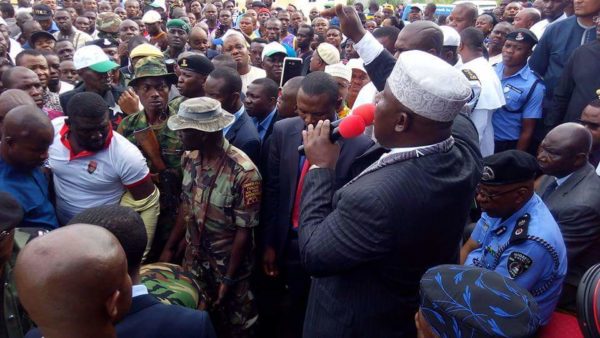 Okorocha who extended the submission of arms by the militants till next week Thursday, addressed the crowd saying:
" I am here to rescue my children so that there will be no shooting by the Police and Army. I am here also to receive your message and deliver them to the Federal Government. I am speaking to you as a father of the land and assure you of proper reintegration into the society."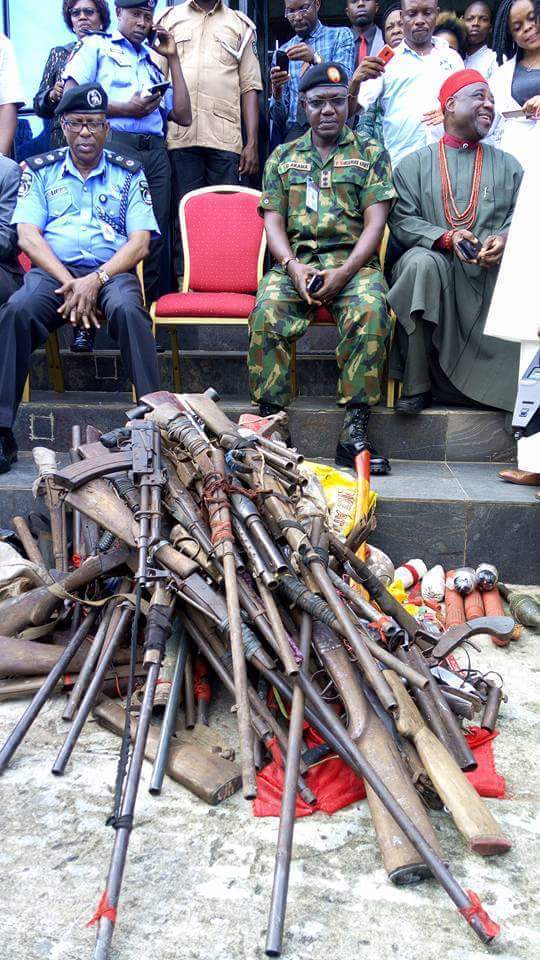 Some of the group leaders of the militants reportedly  vowed with their members never to continue the bombing of pipelines and destruction of lives and property also called on the government to "compel" the oil companies operating in their areas  to begin implementation of developmental programmes to improve their living standard. Some of the militant's leaders who were present at the disarmament ceremony include; Banga, Bobby Uzoma (commander general) and Modestus Gift (No mercy).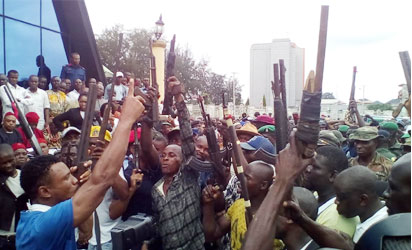 According to Bobby Uzoma " we have been abandoned since 2011 we submitted our arms since 2011and because the government neglected us we went back to creek. We are also pleading that the oil companies in our area should begin empowerment of our people."
Stay abreast as we bring you all the latest and riveting news around the orb.

Follow us on:
Twitter @PeachEssencee
Facebook: @Peachessence
Instagram: @Peachessence
Latest posts by Peach Essence (see all)
(Visited 43 times, 1 visits today)