Bennet Ifeakandu Omalu a Nigerian-American physician, who was the first to discover and publish findings of chronic traumatic encephalopathy (CTE) in American football players while working at the Allegheny County Coroner's Office in Pittsburgh.
Following the collapse of the aspiring presidential candidate 'Hillary Clinton' on Sunday in New York, doctor Bennet Omalu suggests that the Hillary Clinton Campaign should perform a toxicology analysis on her.
He made the following statement via his Twitter handle – @bennetomalu9168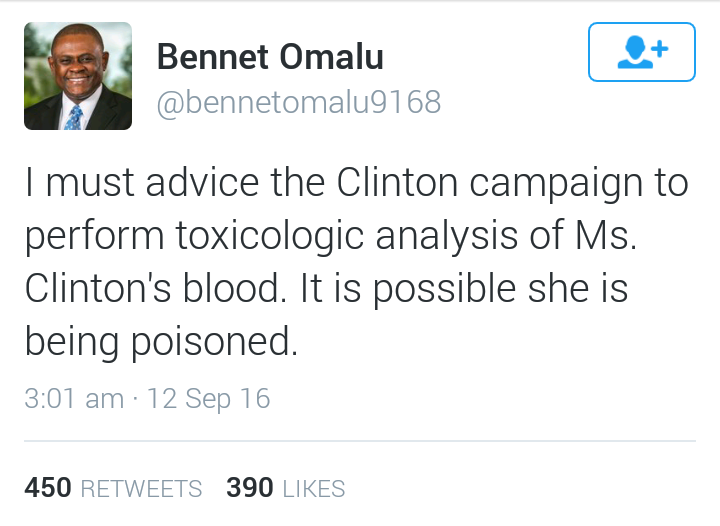 Clinton had earlier been diagnosed with Pneumonia and she's currently receiving treatment.
Stay abreast as we bring you all the latest and riveting news around the orb.

Follow us on:
Twitter @PeachEssencee
Facebook: @Peachessence
Instagram: @Peachessence
Latest posts by Peach Essence (see all)
(Visited 16 times, 1 visits today)